Auto-Retractable Mini Cutter
Regular price
Sale price
$16.32 AUD
Unit price
per
Sale
Sold out
Tired of using dangerous knives for simple tasks like package opening? Designed to cut everything except you, the Slice® Auto-Retractable Mini Cutter makes everyday industrial cutting tasks safe and easy.
This tool is one of our most popular and versatile because it's small but mighty. It's useful for many industrial tasks such as opening and breaking down boxes to cutting through tape, plastic wrap or clamshell packaging, and paper.
From its daily use in shipping warehouses and manufacturing facilities, Slice makes people and places safer. Learn more below.
Auto-retraction means the blade retracts into its housing when you release the button

Made with 100% zirconium oxide blade that never rusts

Blade lasts on average 11.2x longer than metal blades

Easy-to-use ambidextrous design

; reverse blade orientation for lefties
Great for:
Opening up cardboard boxes
Breaking down boxes
Cutting a variety of materials: corrugated, clamshell packaging, tape, card stock, plastic film, vinyl stickers, fiberglass
Product Specifications

Cutting Depth: 0.35 in

Material: ABS, POM, stainless steel, NdFeB magnet, zirconium oxide

Dimensions: L 2.44 in x W1.44 in x H0.46 in

Weight: 0.018 kg
Share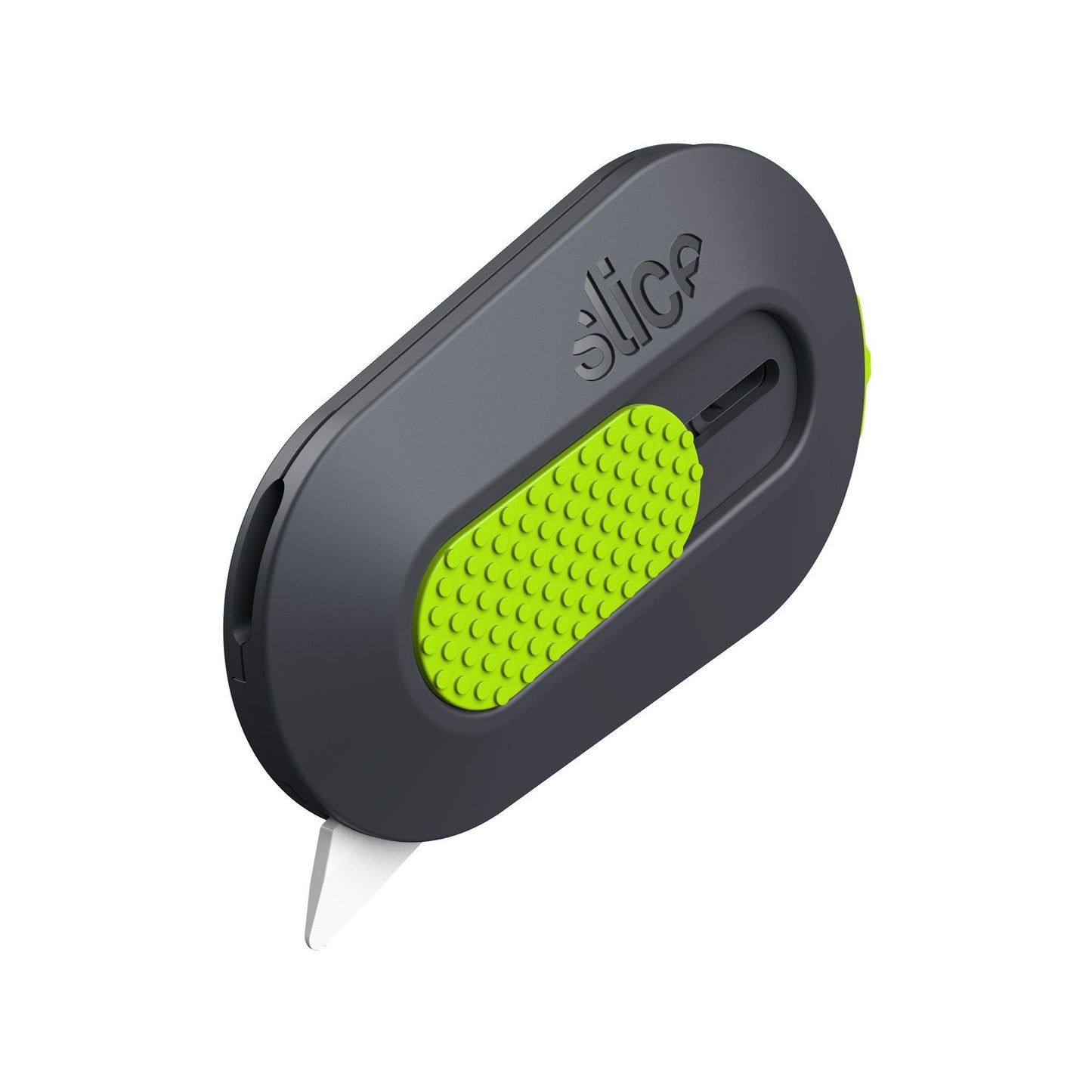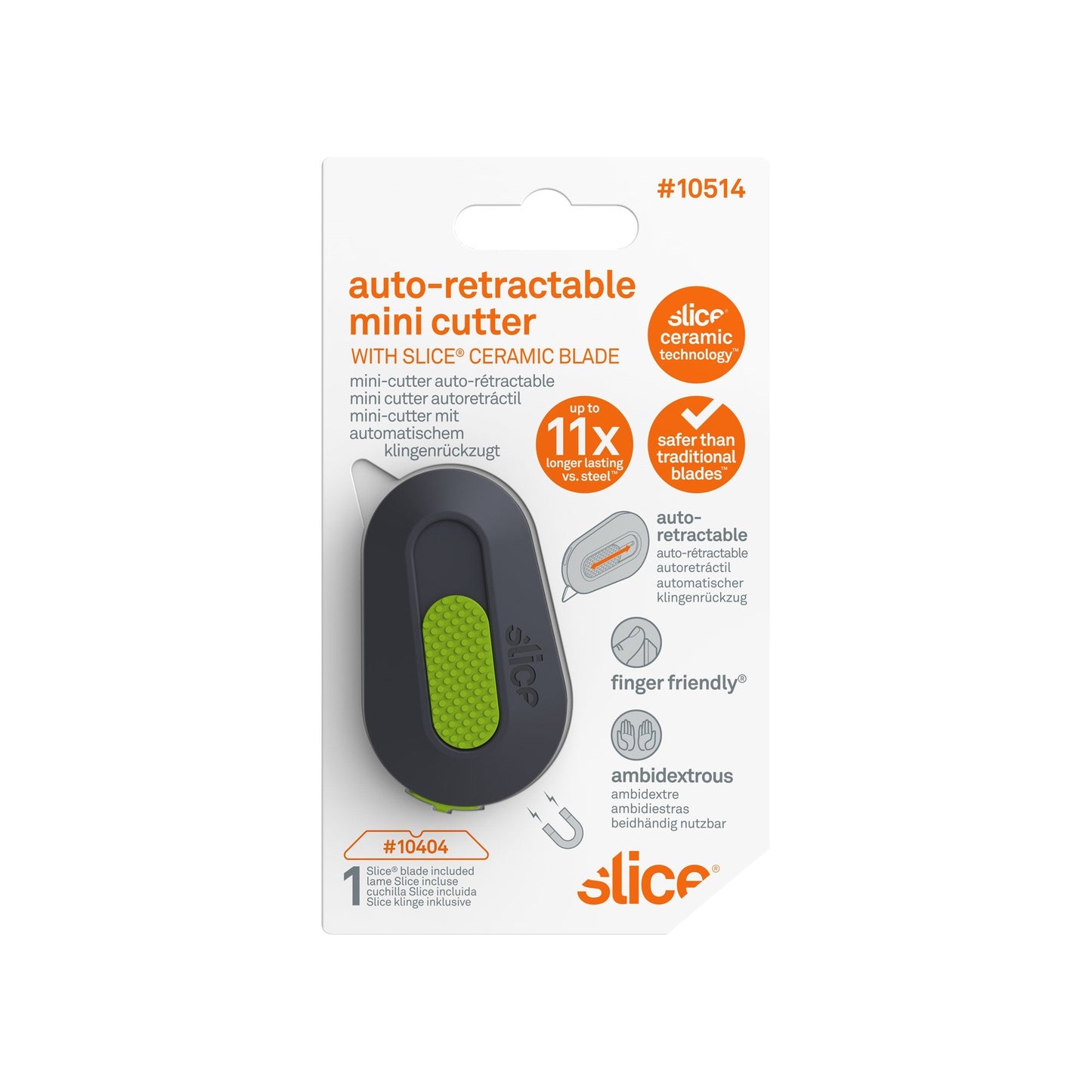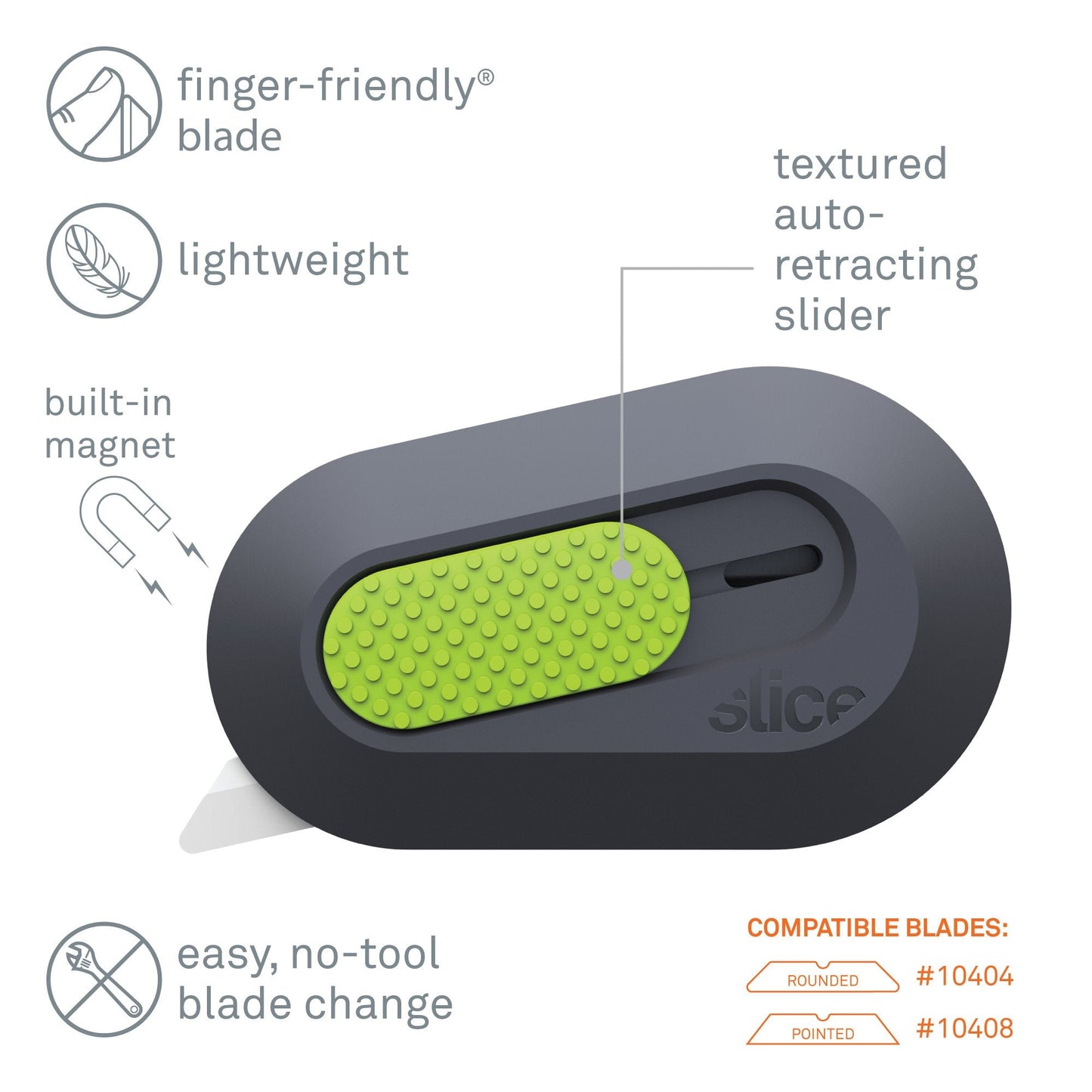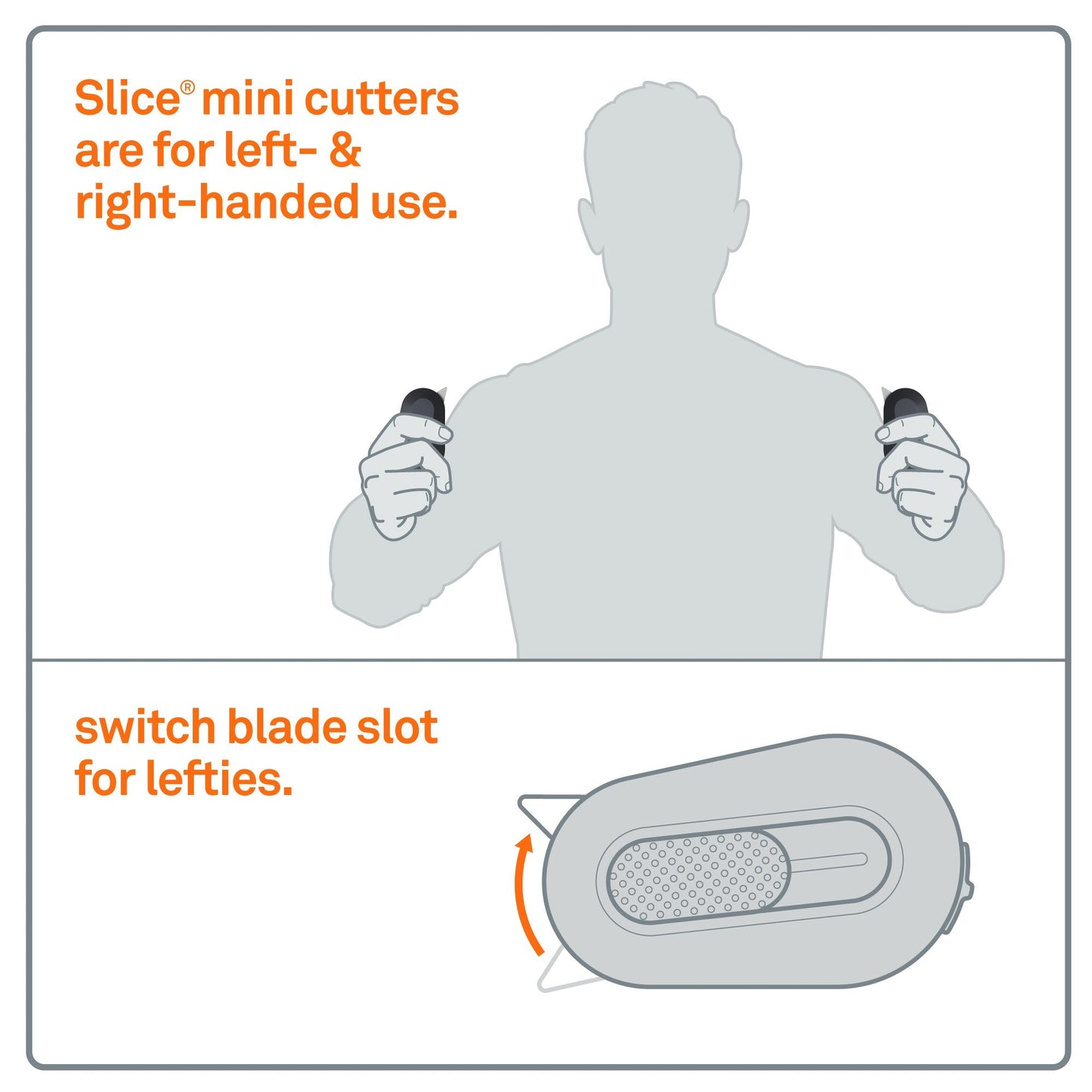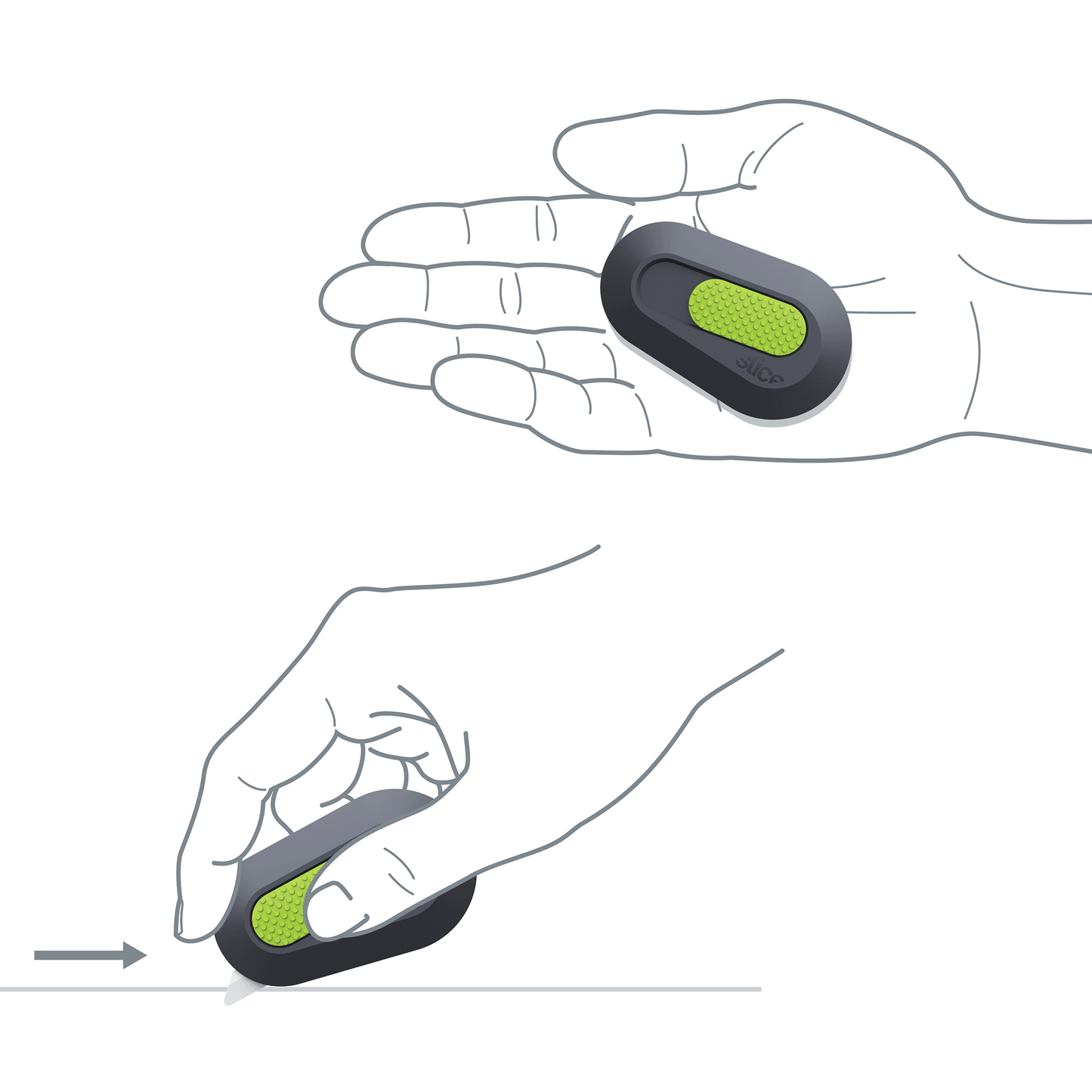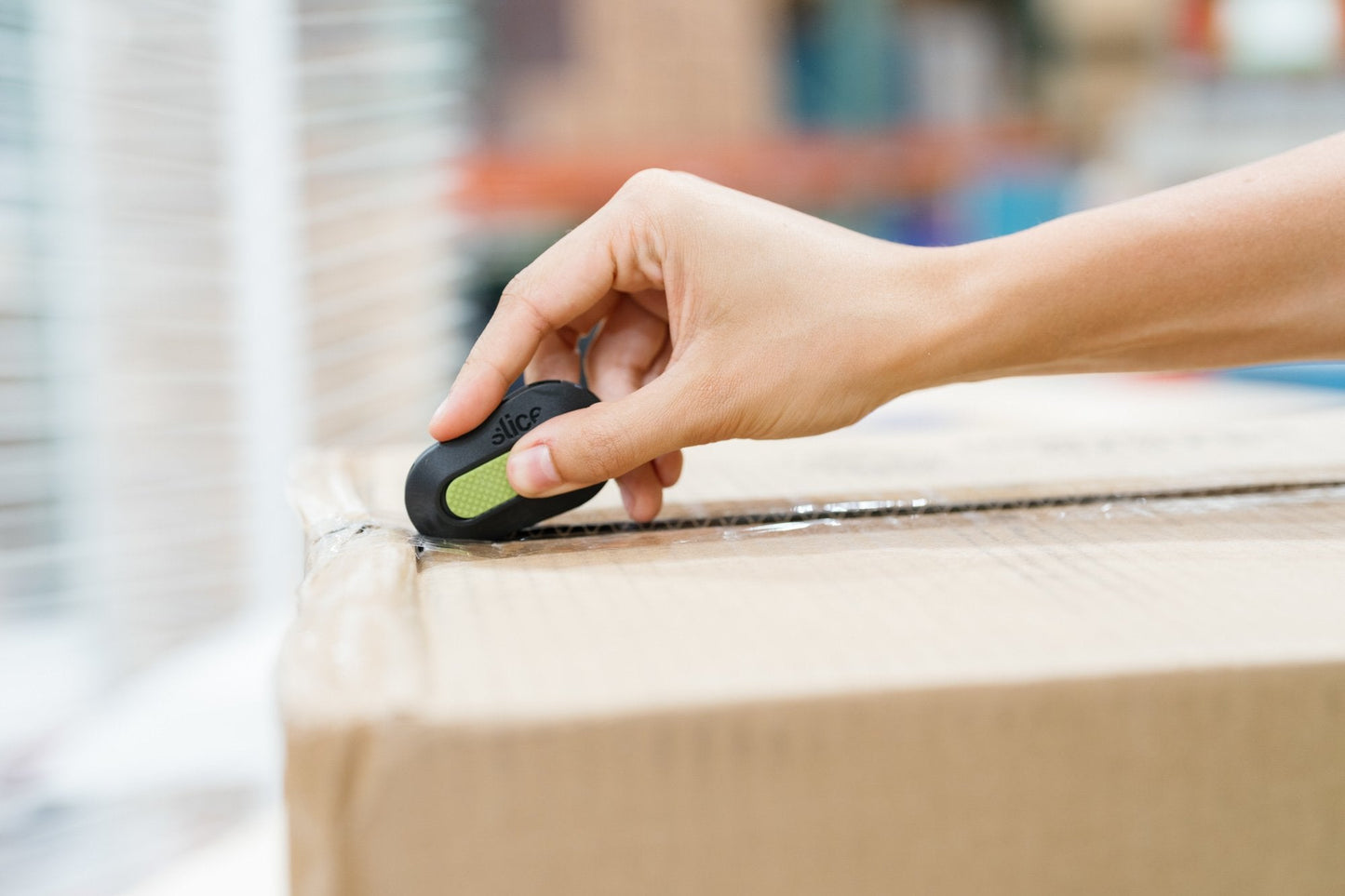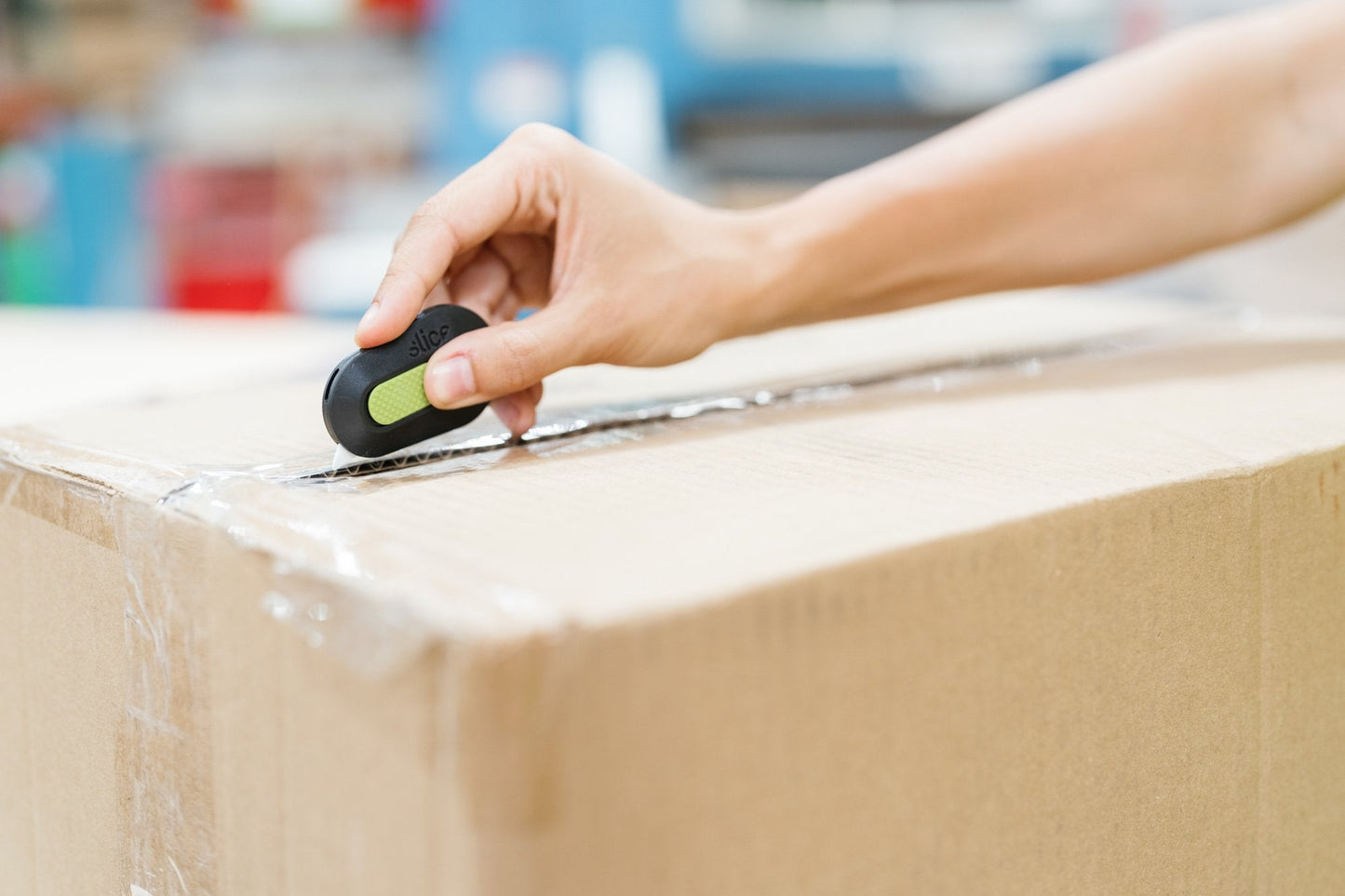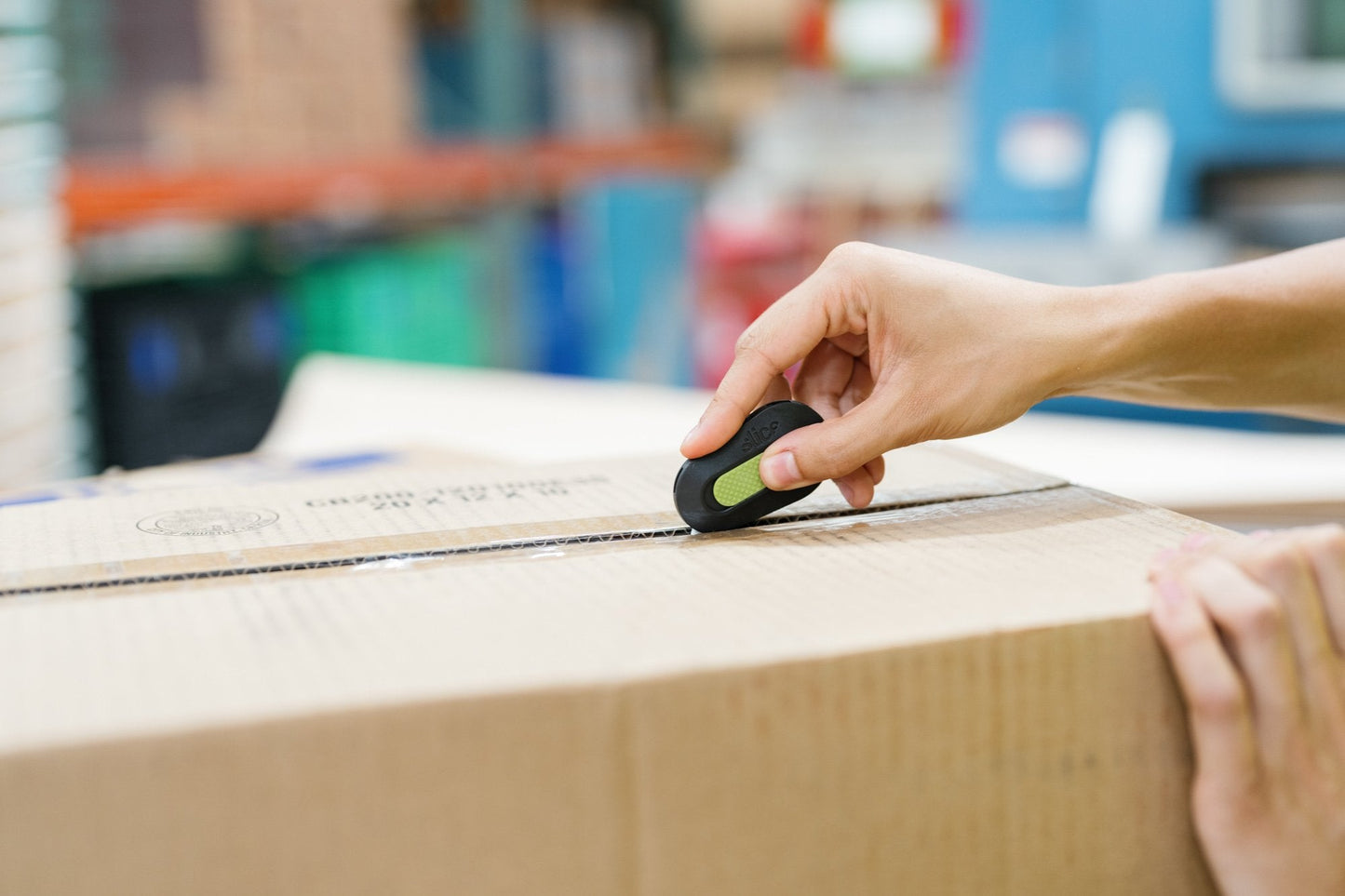 Compatible Products
Regular price

Sale price

$33.97 AUD

Unit price

per

Regular price

Sale price

$33.97 AUD

Unit price

per
Videos
Mini Cutter Blade Replacement

How To Cut Painter's Tape Using Slice Tools
Related Products
Regular price

Sale price

$16.32 AUD

Unit price

per
FAQ
What Is a Mini Cutter Used For? Is This a Mini Box Cutter?

The Slice Mini Cutter is a versatile miniature ceramic blade pocket knife that can function as a small box cutter or mini utility knife. It can handle the same materials as a safety box cutter and a few more, such as: wire mesh, yarn, rubber hose and sealant. The Slice Mini Cutter is a popular household tool, particularly in houses with both right- and left-handed people. Its ambidextrous design means everyone can use it, and its small cutter blade opens a variety of packaging materials, including hard clamshell plastic. It's equally useful in industrial settings as a multi-purpose tool that lasts, on average, 11.2 times longer than an equivalent steel blade. Once one end of the blade is too dull to use, open the housing and flip the blade for a fresh edge.
What is the best pocket knife for me?

The best pocket knife for you will depend on your needs. First, make sure that any pocket knife is actually safe to carry in your pocket. This means the blade must not be exposed when the tool is not in use.

Next, look at the depth of the cut you require and make sure that your knife can handle it. As a general safety principle, you should never expose more blade than you need to do the job. This reduces the chance of injuries and damaged materials (especially when opening packaging). The third consideration is handle shape and size, and this depends largely on personal preference. The Slice 10514 Mini Cutter works as a handy ceramic pocket knife that can handle most materials, including clamshell packaging and double-walled corrugated.
The Slice 10514 Mini Cutter's Blade Change Mechanism

This is one of many areas where Slice improves on the safety of traditional knives, including mini box cutters and standard ceramic-blade knives.

When you look up how to put a blade in a box cutter, you'll see a nightmarish list of options including complex multi-step processes and dangerous snap-off blades. The Slice Mini Cutter's no-tool blade change is straightforward. Simply slide the lock mechanism into the unlocked postion (marked on the back of the tool) and lift off the back of the housing. Pull the small cutter blade out and either flip it over for a fresh edge or put in a new blade, ensuring that the notches in the blade and housing line up. For left-handed users, switch the blade into the second blade slot. Replace the backing and slide the mechanism back into a locked position. Now you're ready to use this amazing small cutter again!